Naples and Fort Myers DUI Lawyers
Defending Clients Who Are Facing DUI Charges in Collier County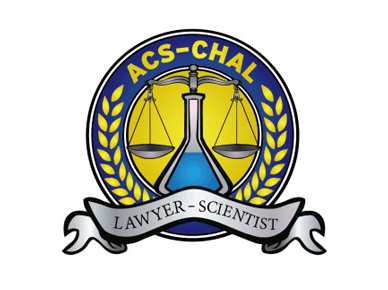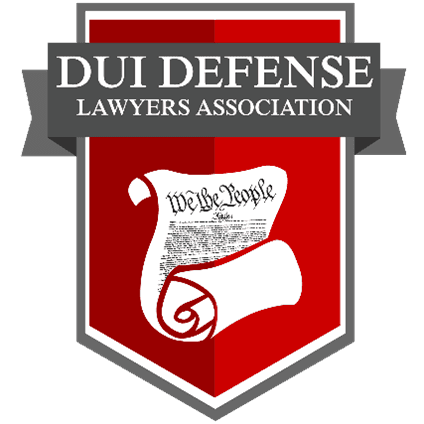 If you were arrested for DUI charges in Florida, you must contact an attorney as soon as possible to protect your rights and preserve your future. Daniel M. Cavanaugh is an experienced DUI attorney and an ACS-CHAL Forensic Lawyer-Scientist. A DUI conviction (driving under the influence of drugs or alcohol) may result in life-changing consequences that upset their career, relationships, and freedom. Without a solid legal defense, you could be convicted and penalized by way of jail time, driver's license suspension, legal fines, probation, and more. To avoid these catastrophic consequences, you need a sound legal defense.
Our Naples DUI attorney at Law Offices of Cavanaugh & Cavanaugh, P.A., has the experience and knowledge you need in your corner if you're facing serious criminal charges. When you choose to work with our firm, he can analyze the details of your case to build a solid defense in your favor. Whether you were unfairly arrested, unjustly field-tested for sobriety, or were wrongfully accused of being chemically impaired, we can pursue justice on your behalf and do everything in our power to see your charges reduced or dismissed entirely.
Have you been arrested for a DUI in Collier County? Call the Law Offices of Cavanaugh & Cavanaugh, P.A. today at (239) 309-2006 or contact us online to schedule a consultation with our Naples DUI attorneys.
Penalties For DUI in Florida
Penalties for a DUI depend on the circumstances of the incident. They can include jail, prison, probation, license suspension, DUI School, classes, thousands of dollars in fines and costs, installation of an ignition interlock device in your car, and temporary loss of your motor vehicle.
For a first-offense DUI in Florida, the penalties may include the following:
Vehicle impoundment
Drivers' license suspension
Up to 6 months in jail
Between $500 - $1,000 in fines
Probation
Mandatory community service
Classes
Court costs and surcharges
In some cases, the judge might also order an ignition interlock device for the offender's vehicle. This device is only ordered if the driver's blood alcohol content is measured at .15 or above or if the driver had a minor in the car with them when they were arrested.
Florida Penalties For Second & Multiple DUI Convictions
In the event that you are facing a second or third DUI charge, the penalties can be far steeper and may include thousands of dollars in fines, loss of driver's license, incarceration, and more.
The penalties for subsequent DUI offenses are as follows:
For a second conviction for DUI in Florida, the penalties may include between $1,000 - $2,000 in fines, though it may range between $2,000 and $4,000 if the driver's blood or breath alcohol level (BAL) was over .15. A second conviction can also result in up to 9 months in jail, though they may face up to 1 year if there was a minor in the vehicle or if the driver's BAL was .15 or higher. Additionally, if the second conviction occurs within 5 years of the first conviction, the convicted person must be imprisoned for at least 10 days, two of which must be consecutive.
For a third DUI conviction in Florida, the penalties depend on whether the offense was charged as a misdemeanor or felony. A conviction for a third DUI that occurred more than 10 years after a previous offense is a misdemeanor punishable by up to 12 months of incarceration, probation, $2,000 to $5,000 in fines, 180-day to 1-year driver's license suspension, and/or Ignition Interlock Device (IID) installation for 2 years. A third DUI within 10 years of a prior violation is a felony carrying up to 5 years in prison, probation, up to $5,000 in fines, 10-year driver's license revocation, IID installation, vehicle impoundment, and/or a substance abuse course.
Because the consequences are so serious, seeking a reliable, experienced Naples DUI defense attorney is of the utmost importance if you wish to preserve your freedoms, reputation, and your finances. Keep in mind if your case involves a crash that resulted in serious bodily injury, you may be charged with a third-degree felony. Likewise, if the injured party dies in the crash, the charges may escalate to a second-degree felony, which may be pursued as DUI Manslaughter or Vehicular Homicide.
Our DUI attorneys in Naples and Fort Myers have the legal experience you need on your side. Contact us today!
Field Sobriety Tests in Florida
DUIs are one of the most common yet highly penalized criminal offenses one can receive in Florida. Mr. Cavanaugh was a former prosecutor who supervised other prosecutors handling DUI cases in Florida and Vermont.
Should you be stopped for suspicion of DUI, you will be asked to participate in Field Sobriety Exercises. These exercises are controlled by NHTSA (the National Highway Traffic Safety Administration). It is important that law enforcement follows the rules carefully. The exercises are used to help the police officer decide if s/he thinks your normal faculties are too impaired for you to drive. It is a subjective decision that you should have reviewed by an experienced DUI lawyer in Naples, FL.
The Standardized Field Sobriety Test (SFST) is made of up 3 individual tests:
Horizontal Gaze Nystagmus (HGN) test - In this test, the officer will observe the eyes of the person in question as they slowly move a pen back and forth. They are looking for signs they believe are consistent with impairment.
Walk-and-turn test - In this test, the officer instructs the person to take nine steps, touching heel-to-toe in a straight line. The officer is looking for signs that the person is under the influence, such as not being able to keep their balance or not following the instructions properly.
One-leg stand test - In this test, the officer instructs the person to stand with one foot off the ground and hold it for about 30 seconds. The officer looks for signs such as swaying or using their arms to balance.
Breathalyzer & Blood Tests in Florida
You may also be asked to provide a sample of your breath for the purpose of determining your breath alcohol content. If you have a .08 or above, you can be convicted of a DUI. Law Enforcement must follow rules to properly administer this test. If you are involved in an accident, law enforcement may take a blood sample for this same reason. In fact, a person in a DUI accident is routinely brought to the hospital where their blood is tested.
Hiring an ACS-CHAL Forensic Lawyer-Scientist provides you the additional advantage of having a lawyer trained to evaluate the forensic process, including procedures and results of blood tests. There are many rules law enforcement must follow to ensure the sample of blood is taken and preserved properly so that it can be reliably used as evidence.
Administrative Review
In addition to the driver's license revocation, the prosecutor will seek in court, you can also have your license suspended by the State of Florida, known as an administrative suspension. If you want to challenge that administrative suspension, you or your attorney must request a hearing within ten days from the date you are arrested.
Contact Our DUI Attorney in Naples Today!
Our Naples DUI attorney, Dan Cavanaugh, has significant experience working on a wide variety of DUI crimes. Depending on the circumstances of your case, he can evaluate the details and determine the best plan for a defense.
Breath or blood tests can be faulty and may reflect the effects of poor administration, mechanical malfunctioning, corruption or interference, appropriate medications, and other lawful outside influences, which is why our Naples DUI attorney leaves no stone unturned when he builds his client's defense.
Contact the Law Offices of Cavanaugh & Cavanaugh, P.A., today at (239) 309-2006 to get started on your defense with our Naples DUI lawyers. We handle cases throughout Florida, including Bonita Springs, Marco Island, Fort Myers, Cape Coral, Lehigh Acres, and the surrounding areas.
Attorneys That Put You First
View Us Through the Eyes of Our Clients
- Holden

- David

- Carsen

- Juan

- Ariana

- Mauro

- Former Client

- Nicolas

- Stephen

- Alex
Qualities That Define Our Firm
Count on Local Attorneys You Can Trust
We are Committed to Excellence

We Pride Ourselves on Excellent Client Communication and Superb Customer Service

We Consistently Deliver on Commitments and Promises

We are Loyal to our Clients and Staff

Our Attorneys Have Over 45 Years of Combined Legal Experience